We all need the best insurance to protect ourselves and our families. So this time we at Insurance Malaysia will share the best insurance plan in Malaysia.
*Plan Insurans Terbaik di Malaysia- Perlindungan Anda dan Keluarga

*Best insurance company in Malaysia
This is for your reference only. We are not an insurance agent.
You can consider the protection plan that this company offers to its customers.
The Best Insurance Plan in Malaysia
Manulife ManuHealth Elite – The Best Insurance Plan in Malaysia
The Best Insurance Plan in Malaysia
Customer Centre
Our Customer Careline
1-300-13-2323 or (603) 2719 9112
Our Email
MYCARE@manulife.com
Head Office
Manulife Insurance Berhad
12 th Floor, Menara Manulife
6, Jalan Gelenggang
Damansara Heights
50490 Kuala Lumpur
This plan covers medical expenses such as before and after admission to the ward.
Also the cost of ICU surgery and room service.
You may also benefit from outpatients, including dialysis for the kidneys, chemotherapy for cancer, stroke, and dengue fever.
ManuHealth Elite is a private health insurance plan founded by Manulife.
The important thing in this insurance is the reimbursement of room costs and other medical costs charged. There is a high annual limit of up to RM2.2 million.
This insurance has no limits for any hospital and there are lifelong surgical benefits. Flexible franchise options up to RM5000.
The insurance company has branches of more than 100 panel hospitals nationwide.
In this health insurance plan, coverage may include family members of spouses as well as children.
This immediate insurance coverage is only subject to surgery or unintentional medical services.
Insurance coverage starts 30 days after the policy is started for other reasons.
It requires a longer waiting time of 120 before benefiting from conditions such as hernias and high blood pressure.
The Best Insurance Plan in Malaysia
Zurich MegaMed
Our Head Office
Level 23A, Mercu 3,
No. 3, Jalan Bangsar, KL Eco City,
59200 Kuala Lumpur, Malaysia
Our Call Centre
Call us at 1-300-888-622 (within Malaysia) or +603-2109-7999 (outside Malaysia).
Zurich MegaMed is an insurance company that offers investment plans related to perfect financial protection, this plan is useful in the event of a health emergency.
You can choose according to the needs and conditions of the available budget.
This health insurance plan can protect this 100-year-old policyholder. An important feature of this insurance is the coverage limit of up to RM2.25 million.
This insurance can be used at local hospitals across the country without cash.
In addition, emergency medical assistance is also available while you are abroad.
For outpatients such as cancer treatment, benefits are reimbursed as they appear.
By purchasing this insurance plan, you also have the option of seeking specialist treatment at a Singapore hospital.
There is additional coverage for patients with infectious diseases up to RM 10,000.
When a policyholder suffers from health problems other than injury due to an accident within 30 days of the policy coming into force, he or she will not get insurance coverage.
For certain diseases, you will have to wait 120 days before the insurance is fully valid.
This insurance does not cover cosmetic surgery, dental treatment and admission to services to assist in the investigation, as well as illness suffered by the insurance company prior to the purchase of the policy.
The Best Insurance Plan in Malaysia
AIA A-Plus Med
AIA A-Plus Med is the best plan for you when you need comprehensive health coverage at all times.
Coverage will be provided until the policyholder is 100 (one hundred) years old.
Coverage provided in the form of service charges as well as surgical costs.
This insurance plan provides an increasing annual limit. So you do not have to worry about health protection.
The special feature of this health insurance plan is that the annual limit will continue to increase to 20 years by 5% every 2 years.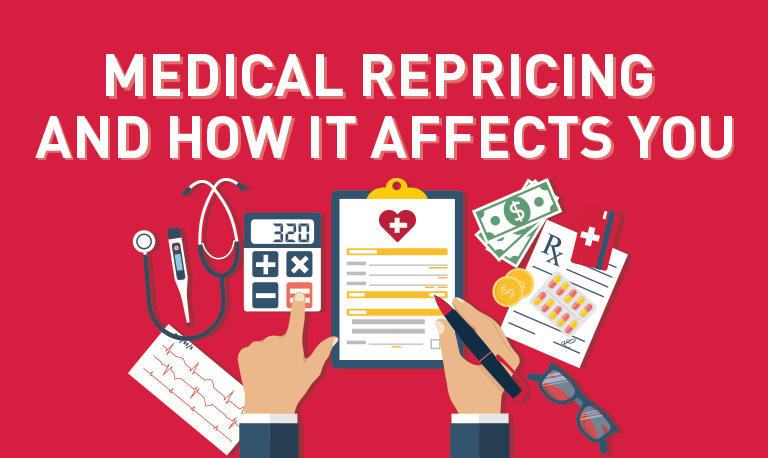 If the cost of service is RM 150 or more, there is no lifetime charge. This policy is subject to the annual limit of this global insurance plan.
There are no coin guarantees and no husband and wife protection options on the same plan.
There are 7 different plans for each type of health protection plan with different budgets and requirements.
Keep in mind that one thing is the annual limit does not increase until the third year after this policy comes into force.
The annual limit increases when you do not make a claim or claim in the last 2 years does not reach RM2,000.
Worldwide warranty can be obtained subject to a coverage period of up to 90 days.
This guarantee is available if you are outside Singapore, Malaysia and Brunei Darussalam.
Allianz – MediSafe Infinite Protection Plan
Allianz Insurance MediSafe Infinite Protection Plan is an alternative treatment coverage that offers a choice of personal experiences.
There is an annual limit of up to RM 1.5 million. The documentation process at the panel hospital went smoothly.
To take advantage of this plan, applicants are at least 70 years old and offer services offered every 3 years and a 10% reduction in hospital rooms.
Coverage also includes alternative treatments including acupuncture, osteopathy, homeopathy and others.
Things to keep in mind are hospital services and room discounts only happen if for 3 years you do not make a complaint.
Alternative treatment coverage only occurs as a treatment after leaving the service once a day.
Lifetime coverage is not available and medical treatment will only be provided until the officer is 91 years old.
AXA AffineMedic
AXA Affin e Medic offers health protection plans up to the age of 81.
This plan is unique because it is the first online health card in Malaysia, this insurance product is an innovative and affordable product for young people.
The feature of this insurance plan is annual coverage up to RM100,000.
This plan is simple and time saving because it can be applied online.
Monthly premium price as low as RM37.
You have the freedom not to vote or not to vote which can be deducted from the total amount available.
The plan provides a cashless transaction facility for panel hospital admissions.
Protection is available and the lifetime limit is not given by a person who is 15 days old.
For treatment abroad, only Malaysian citizens can get treatment.
For certain diseases, a waiting period of up to 120 days is required before insurance is fully activated.
Conclusion
That is one of the best insurance plans for you and your family.
You can choose the insurance plan according to the coverage you want.
If you have something to share please write in the comments section below.
Searches related to The Best Insurance Plan in Malaysia